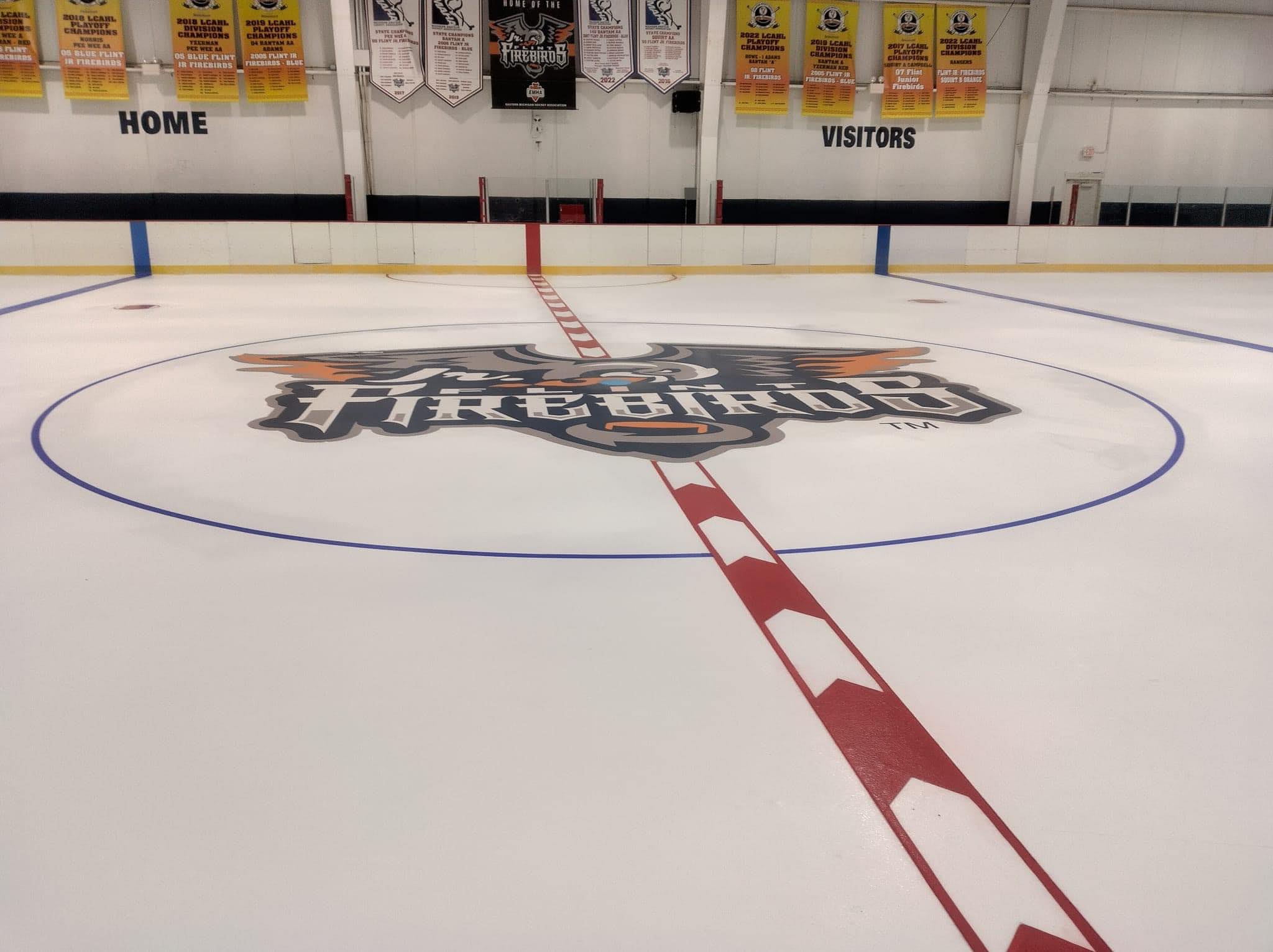 You can register here on our website – choose one of the links below, or click the register link at the top of the page.
PLEASE NOTE:
ALL participants must be registered to be on ice, including all coaches (free).  This is an arena  registration, not a USA Hockey or Learn To Skate USA registration.  Because we are now recognized by, registered under, and have instructors from USA Hockey and Learn To Skate USA, a 2023-24 membership (registration) from one of the organizations is required.  If playing on a team (Flint Jr. Firebirds, GFHA Ice Raiders, etc.), you can use your required 2023-24 USA Hockey membership.  If participating in a Learn To Skate program that requires a 2023-24 Learn To Skate USA membership, you can use that membership.  If not participating in either and don't have an above mentioned current membership, you must register for one.  Which one is up to you.  Both offer similar coverage.
For a 2023-24 USA Hockey membership, click here.
For a 2023-24 Learn To Skate USA membership, click here.
Both have a fee involved ranging from $17 for LTSUSA to $45+ for USA Hockey.  Bring a copy of the confirmation page.
After registering with us, bring a copy of your email confirmation form and your payment ($200) to Flint Iceland Arena.  If you want to pay on the day our session starts, that is done in  concessions.  We suggest arriving at least 45 minutes before our scheduled ice time so you have plenty of time to process your payment and complete the registration.  Credit Cards are accepted at the arena, and checks should be made payable to Flint Iceland Arenas.  Again, this is done in concessions which is located to the left of the main arena entrance.  ALL participants, including coaches, MUST check in there before proceeding to the assigned locker room.  A 2nd check in (first day only) will be done in the locker room area.
Payment for our program must be made at the arena.  Also, a paper registration is available at the arena.